Mosesian Center for the Arts Offering Fall Classes for Youth and Adults, Makes Call for Art for Photo Exhibit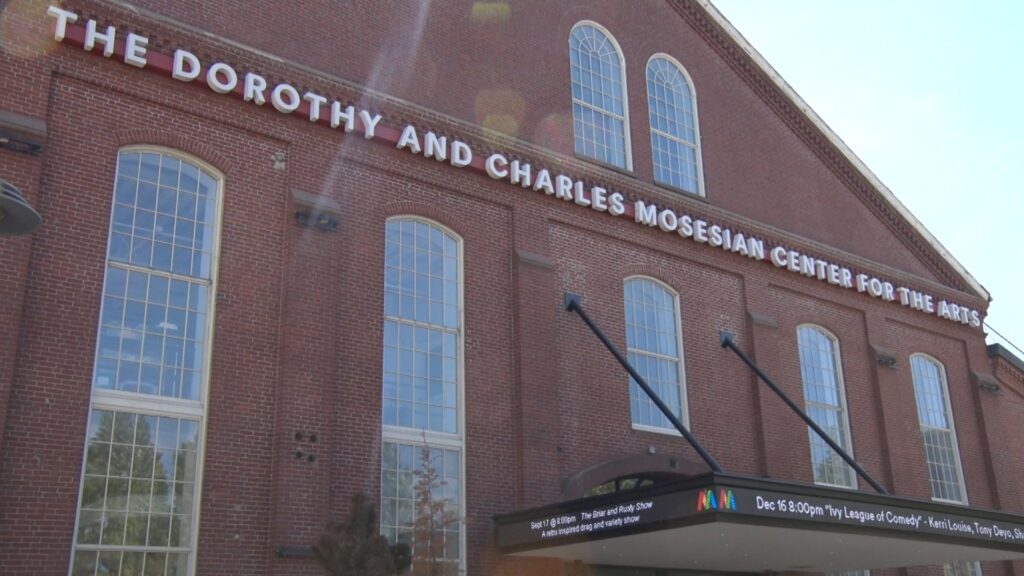 The following press release was provided by the Mosesian Center for the Arts
WATERTOWN – Registration has opened for fall classes for youth and adults in visual and performing arts at the Mosesian Center for the Arts in Watertown. A call for art for a fall photography exhibition is also open, and onsite studio space is available for weekly use by local artists.
Visual and Performing Arts Classes
Mosesian Arts offers over thirty performing and visual arts classes for children, teens, and adults. Visual arts classes include painting, drawing, printmaking, and mixed media for adults, and fiber arts, comics, jewelry making, and introductory classes for young artists. Classes in the performing arts include acting, voice, improv, playwriting, and technical theater.
The low-cost Visual Narratives program begins a new sessions in the Aging Creatively Initiative for adults age 55 and older, funded in part by the Marshall Home Fund. In October, 13 Forest Gallery Director Caitee Hoglund will lead a workshop and discussion for artists seeking to expand their exposure or careers.
Enrollment has also opened for participation in MCA's Watertown Children's Theatre. Fall productions include Disney's Newsies (Grades 6-12), The Lion, the Witch, and the Wardrobe (Grades 3-5), and Out of this World (Grades 1-2).
ASL Storytimes and Workshops
Offsite, Mosesian Arts continues its ASL Library Storytimes and Workshops. This project has brought a variety of fun and interactive ASL-interpreted stories with accompanying workshops to public libraries in the Greater Boston area. Each event is free and open to the public, and each session will be recorded so that more will be able to access it online.
The next storytimes and workshops will be held in Newton on August 7 at 10:30 AM, in Watertown on August 11 at 11:00 AM, and in Malden on August 15 at 10:30 AM.
Call for Art
A call for art for In Depth: Life in Photographs is open through August 7. Artists are invited to submit photographs or photo-based work and projects that are inspired by the depth and complexities of being human. From formal portraits to snapshots of daily life to photographs of humans at work or performing on stage or just being. Photography, from its early beginnings, has captured fascinating glimpses of humanity. Documentary photography, portraiture, work that details humans' interactions with the environment and work that captures life and its many aspects from joy to sorrow to isolation and friendships are all welcome.
Artist Studio Space
For a second season, artists are able to rent time in a studio at Mosesian Arts. Equipped with worktables, flat storage space, and a small printing press, the studio space is ideal for printmakers, painters, and mixed media artists. The space will be available on Fridays from 10:00 AM through 6:00 PM reserved on a monthly or seasonal basis with the Director of Visual Arts.
For details on all arts education programming, visit mosesianarts.org or email [email protected].
About Mosesian Center for the Arts
The Mosesian Center for the Arts is a multidisciplinary arts venue on the Charles River in Watertown, Massachusetts. The 30,000 square foot center, located in an historic 1894 manufacturing shop on a former U.S. Army arsenal, houses a 339-seat main stage theater, a flexible black box theater, exhibition galleries, art classrooms, and a rehearsal studio. Mosesian Arts is located six miles from downtown Boston, borders Brighton and the Charles, and is easily accessible from surrounding suburbs and MetroWest.
Programs include professional theater and musical performances, comedy, gallery exhibitions, literary and art discussions, and performing and visual arts classes and workshops for all ages. Watertown Children's Theatre, Mosesian Arts' performing arts education program, provides exceptional classes and performances for youth and families. The venue also hosts celebrated and cutting-edge performing arts companies from throughout the Greater Boston region.
Website: www.mosesianarts.org
Facebook: www.facebook.com/mosesiancenterforthearts
Instagram: www.instagram.com/mosesianarts
---
Recent Stories
Watertown -Originally from California, Karina Bergevin and her family now call Watertown home. In January of this year, Karina opened up her own business Owl Fitness Studio at 468 Main Street in Watertown. In September, Karina officially celebrated the grand opening of her new studio. She spoke with WCN about what Owl Fitness offers and…

---

WATERTOWN – In this week's Raiders report, the football team gets shutout at home, the Marauders get some payback against the Raiders in the eighth annual Soccer Night in Belmont, and the field hockey team simply can't be stopped. Recent Stories

---

The following press release was provided by the Watertown Free Public Library WATERTOWN – In the fall of 2021, Watertown Free Public Library staff began asking community members to go through their albums, scroll through their phones, and share three personal photographs that represent "you, your family, or your connection to Watertown." Each photograph was…

---