Armenian Museum Offering Free Admission and Hosting Panel of Esteemed Artists During Upcoming Weekend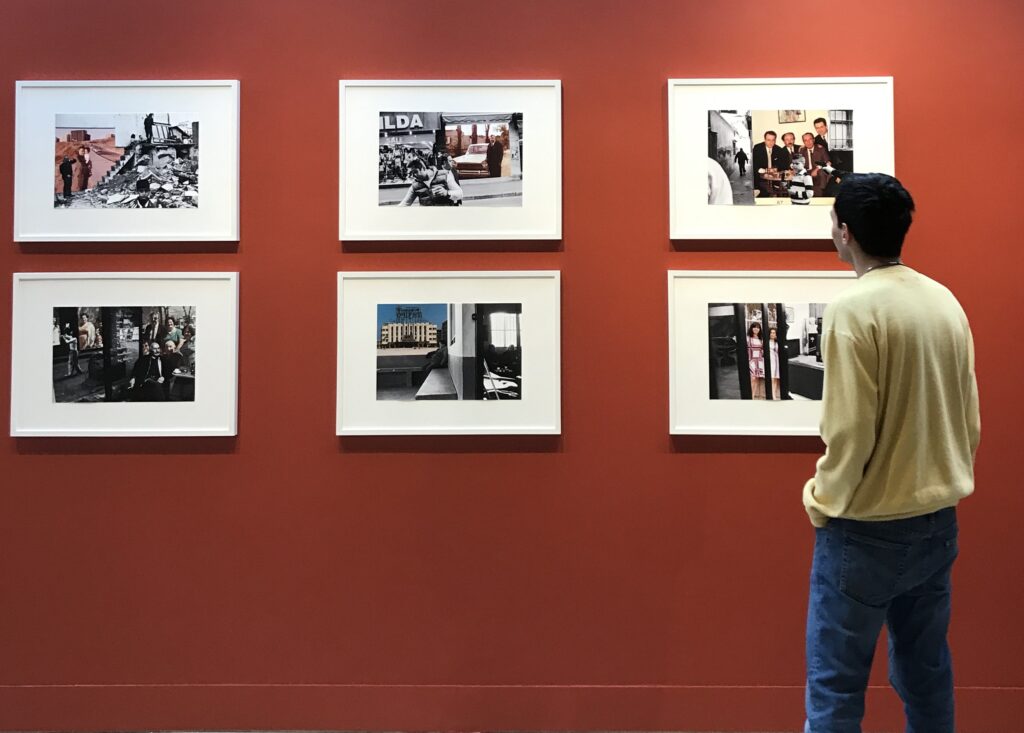 The following press release was provided by the Armenian Museum of America
Watertown – The Armenian Museum of America will host a series of programs the weekend of September 23-24 highlighted by an artist panel discussing Ara Oshagan's "Disrupted, Borders" exhibition currently showing in the Museum's contemporary galleries. 
The event will bring Oshagan together with curator Ryann Casey, art critic Hrag Vartanian, and Professor Christina Maranci, all of whom touch upon contemporary art and politics in their respective work.
The panel, titled "The Image as Disruption and Identity," is free and open to the public, and will take place in the Adele and Haig Der Manuelian Galleries on Saturday, September 23 at 2:00 pm, followed by a light reception. The Museum is also offering free admission for all visitors that weekend, along with free guided tours of "Ara Oshagan: Disrupted, Borders" to its members.
"This show connects many of the diasporic and homeland entanglements that have occupied me over the past decade or more, from Los Angeles to Beirut to Artsakh," states Oshagan. With more than 55 works on display, "Ara Oshagan: Disrupted, Borders" combines photography, collage, installation, and film.
"The panel will concentrate on the role that image-making plays in our understanding of diasporic identity, displacement, and our collective history," Oshagan explains. "Of particular interest is the use of historical objects and family archives in the conversation around dislocation, borders, and (un)imagined futures."
About the Panelists
Ara Oshagan is a multi-disciplinary artist, curator, and cultural worker whose practice explores collective and personal histories of dispossession, legacies of violence, and identity. He works in photography, film, collage, installation, and public art. Oshagan is an artist-in-residence at 18th Street Art Center in Santa Monica and curator at ReflectSpace Gallery in Glendale.
Ryann Casey curated "Disrupted, Borders" and is a New Jersey based artist and educator. She is an adjunct Professor of Photography, Art History and Critical Theory at Stockton University, and her current photographic and curatorial projects focus on themes of loss, trauma, and memory. Casey has curated a number of exhibitions surrounding Armenian artists and history.
Dr. Christina Maranci is one of the world's foremost experts on Armenian architecture. The first woman and first person of Armenian descent to serve as Harvard University's Mashtots Chair of Armenian Studies, Dr. Maranci's research focuses on at-risk Armenian churches and monasteries. She is also one of the Armenian Museum's esteemed academic advisors.
An artist, curator, and critic, Hrag Vartanian has written widely on Armenian artists and cultural production for over two decades. After co-founding Hyperallergic in 2009, Vartanian has served as the arts magazine's editor-in-chief ever since. His writings have appeared in the Brooklyn Rail, Huffington Post, Al Jazeera, and NPR.
More Weekend Offerings
Museum admission will be free for all visitors on September 23-24, sponsored by the Alan K. and Isabelle DerKazarian Foundation. "We've participated in Smithsonian's free Museum Day program the past few years," says Executive Director Jason Sohigian. "So when it was cancelled this year, we decided in partnership with the Alan K. and Isabelle DerKazarian Foundation to offer free admission on the same weekend as Watertown's Faire on the Square celebration, and show the Museum's connection to the community."
"In addition to the panel discussion and free admission, we are offering a special benefit to Members of the Armenian Museum. The artist Ara Oshagan and curator Ryann Casey will offer free tours of the exhibition exclusively for Members  on September 23 at 11:00 am and on September 24 at 12:00 noon," adds Sohigian. "We hope everyone will take advantage of these offerings as we kick off our fall programming." 
To RSVP for the artist panel and artist tours for members, please visit the Events tab of the museum's website via www.ArmenianMuseum.org.
This artist panel and "Disrupted, Borders" have been generously sponsored by Michele M. Kolligian in memory of Haig Der Manuelian for his dedication and foresight in sharing Armenia's rich history and culture with the world, including an impressive collection of manuscripts that he gifted to the Armenian Museum.
---
---
Recent Stories
Watertown -Originally from California, Karina Bergevin and her family now call Watertown home. In January of this year, Karina opened up her own business Owl Fitness Studio at 468 Main Street in Watertown. In September, Karina officially celebrated the grand opening of her new studio. She spoke with WCN about what Owl Fitness offers and…

---

WATERTOWN – In this week's Raiders report, the football team gets shutout at home, the Marauders get some payback against the Raiders in the eighth annual Soccer Night in Belmont, and the field hockey team simply can't be stopped. Recent Stories

---

The following press release was provided by the Watertown Free Public Library WATERTOWN – In the fall of 2021, Watertown Free Public Library staff began asking community members to go through their albums, scroll through their phones, and share three personal photographs that represent "you, your family, or your connection to Watertown." Each photograph was…

---