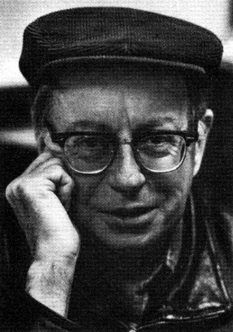 Robert Ford
Special Editor Emeritus, Watertown Press
Year Inducted 1993
If a tree falls in the forest and no one hears it, goes the old cliché, does it make a sound? In Watertown, for the past forty years, there has been an unofficial corollary. If something goes on in Watertown, you might ask, and it's not in the Press; did it really happen?
Bob Ford graduated from Boston University in 1952 and became editor of the Watertown Sun. Several years thereafter he managed to convince William Dole of Dole Publishing that Watertown needed another weekly and so, in 1955, with Bob as co-founder and editor, the Watertown Press was born.
Bob Ford was at the helm of the Watertown Press for nearly forty years. His efforts have left an indelible mark on this town through his comprehensive coverage of the town's affairs and his acute knowledge of local matters. He understood that events, no matter how small they seemed, should be scrupulously reported. From Town Council battles to civic functions to Little League results to wedding announcements, it all ended up in the pages of the Press.
But there was more to it than that. To this local focus Bob added a broad, global vision; he wrote about foreign policy long before it was fashionable for hometown editors to do so. When he wrote against the Vietnam War – one of the first editors in the nation to do so – he did it because he knew it was a national issue that mattered very much to local people. He knew the effect that this conflict was having on the community he cared about so much. His conscience, his compassion, and his pure and undiluted affection for the people of Watertown drove the Press' editorial policy for thirty-seven years.
In April of this year, Bob Ford retired from his post as editor of the Watertown Press. He was honored by a crowd of hundreds that featured representatives across the spectrum of Watertown life; as Sun columnist John Moxley noted, people who would gladly knife one another over a buffet table joined together for one evening to laud Bob's life and work. A defining quote came from his successor at the Press, Tommy Peterson. "No man could ever fill Bob's shoes," she noted. "So they hired a woman!"
The Hall claims a special privilege in honoring Bob tonight. Bob was on the sidelines of too many Watertown High sporting events to remember His accounts of those games – with the participants and their contributions meticulously noted for posterity – served as a unifying force for the Watertown community, spurring town pride, keeping everyone in touch with their neighbor's, their friend's, accomplishments. It didn't matter if they were of Hall of Fame caliber. Every athlete who played from the 1950s on gained recognition through Bob's efforts and remembers the thrill of seeing their name and feats in the newspaper for the first time.
Bob still writes a column for the Press, lending his voice of reason to the sometime chaos of town life. And he now gets to spend more time with what was always rightly his first love, his family.
A State House resolution honoring Bob was passed this spring, proclaiming that ` `his retirement is a fitting occasion to bring tribute to his yeoman efforts over the last forty years to bring an enlightened, balanced, and honorable view to reporting on the events and people of Watertown and the world."