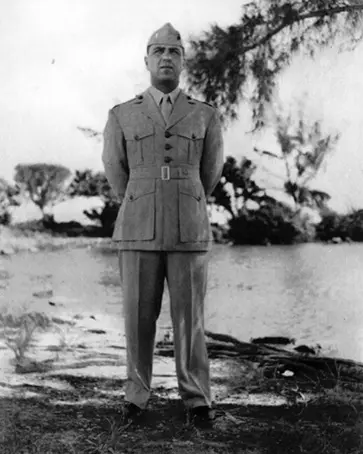 Frank Sollitto
Special Coach
Year Inducted 2012
He retired more than 20 years ago yet no one whoever crossed passed paths with Frank Sollitto in the Watertown school system will ever forget him.
Whether it was in the classroom, the football field, the tennis court, or the Vice Principal's office, Sollitto made a positive impact on all those he taught.
"I really loved teaching and coaching," Sollitto said. "There are so many intangibles about it that is so rewarding. I was so lucky to have a profession that I really loved. Even today I get letters from former students and athletes that live out of state."
Sollitto began teaching at Watertown High in 1958 where he taught math before accepting the job as assistant principal at the West Junior High in 1978 where he remained for 14 years.
Along his journey an opportunity also came to help the Red Raider football team as the backfield and line coach where he played a huge role in leading Watertown High to some very successful seasons.
"I was privileged to have him both as a math teacher and a coach," fellow Watertown High Hall of Famer Bob Norton said of Sollitto who was an assistant coach for the Raiders for five years beginning in 1958. "He was a great math teacher and a terrific football coach. When your young you look for a role model and he was the guy. He was a terrific role model for all of us. He is a special person and that is why today we remain very close friends."
Sollitto is best known for calling one of the most famous, (or what some refer to as infamous) plays in Watertown High football history. In 1960 with an undefeated season on the line the Raiders trailed at Beverly 13-8. On fourth and goal late in the game with the contest riding on one play, the Panther defense, as well as everyone in the stadium expected the ball to be put in the hands of star running back Bob Cappadonna. Instead, Sollitto called for a fake to Cappadonna and a pitch to fellow running back Al Verocchi. The entire Beverly defense bit on the play but unfortunately so did referee Joe Murphy.
Murphy, who wanted to position himself as far away from the play as possible ended up being right in the middle of the play when the pitch to Verocchi hit him. Instead of an easy touchdown the Red Raiders would suffer, what would be their only loss of the season, and a chance at a state championship.
"It was a terrific call," Cappadonna said of the play that should of given the Red Raiders an undefeated season and perhaps leaving no debate of the greatest Watertown High football team ever. "Coach Sollitto was just a great coach. "To give you an example of how good he was occurred when I went to Notre Dame to play freshman ball. There were about twelve All-Americans from all over the country trying out at running back. The Notre Dame coaching staff had to make corrections to ten of them. They had to show other backs some fundamentals like how to position themselves and how to take the first step. I was only one of two backs that they didn't have to take time to show the proper stance too. I think that's a pretty good tribute to how great a backfield coach he was.
"He is also a terrific person. After high school he kept working out with the ones that were still playing football in college. As an athlete you only come across a very select few who make an impact on your life and he was definitely one of them. I really can't speak highly enough of Frank Sollitto."
Verocchi was one of many who felt the same way. It didn't take long for him to also realize that he and his teammates had one special assistant coach.
"We all knew right away he had a very, very intelligent football mind," Verocchi said. "He certainly knew what he was doing. He was a straight shooter and he wanted to win as much as anyone. But at the same time he was such a likeable person. Everybody loved him and so many friendships continued with him after high school."
Verocchi also recalls during the 1960 season that one day early in the year head coach Vic Palladino found a penny at Victory Field and said to his team "This is good luck. This proves we are going to win today." Soon after that Sollitto came up with a clever idea.
"Coach Sollitto then started throwing coins all over the field for Palladino to find," Verocchi said. "Only a few of us knew that he did that. Coach Palladino never found out who put them there. He just kept thinking he found them on his own and the team was going to win because of it."
Bob Forget was also a member of that era and that amazing 1960 team. He also remains friends with Sollitto today and also recalls many fond memories of his backfield coach.
"He was a great all around person," Forget said. "But the one thing I really liked about him is that he was a great player's coach. In other words he was one of the guys. When we had to run wind sprints he ran right along with us. He played no favorites and because of that he earned everyone's love and respect."
Like so many Watertown High Hall of Famers Sollitto grew up loving sports. Growing up in the streets of Medford, whatever the kids were playing he was out there with them. He says his best sport was baseball but he was good enough to make the Boston College Eagle football team where he once again gained a tremendous amount of love and respect from his peers.
So much so that after he graduated he convinced the Boston College coaching staff to give Watertown High lineman David O'Brien (1959 Watertown High graduate and 1996 Red Raider Hall of Famer) a shot as a walk on. They took Sollitto's recommendation and all O'Brien did was become a future NFL player for the Minnesota Vikings, New York Giants, and St. Louis Cardinals.
When O'Brien was recently asked What Watertown teacher/coach influenced him the most he wasted no time saying the words "Frank Sollitto."
Sollitto's coaching talents soon came to be recognized by college football teams and soon he would move on to be an assistant coach at Harvard under head mentor John Yovicsin where he was on the sidelines for the 1968 game with Yale in which some refer to as "the founding father of great finishes." Both Harvard and Yale entered that game with identical 8-0 records and the winner would be declared the Ivy League champions.
Yale dominated from the onset taking a 22-0 lead and eventually holding a 29-13 advantage with less than a minute to play. Somehow the Crimson pulled out a miracle scoring 16 points in the last 42 seconds to pull off a 29-29 tie. Yale, who was convinced they were going to win another Ivy League title, had to end up sharing it with Harvard (their first Ivy League championship). With no time left on the clock running back Vic Gatto caught an eight yard touchdown pass to make it 29-27 before the two point conversion pass to Pete Varney sent the city of Cambridge into further jubilation.
"Oh boy do I remember that game," Sollitto said of the contest in which several people call the greatest college football game of all-time. "The headlines read 'Harvard Beats Yale 29-29' The one thing that sticks out was that the Yale fans was so sure they won they kept bringing out their white handkerchiefs yelling We're number one. Your number two."
Sollitto also recalled that future academy award winning actor Tommy Lee Jones was playing for Harvard at the time while future NFL star running back Calvin Hill was on the Yale sideline.
Soon after being an assistant coach at Harvard; both Gatto and Varney, the two Harvard hero's who scored as time expired went on to become head football coaches. Varney ended up at Brandeis and Gatto at Tufts where he shortly recruited Sollitto as his assistant coach.
During his lifetime Sollitto also did many other great things like enlisting in the Marines, running the Medford Recreation Department for thirty years (where he met his wife Patricia and later started a family with four children), head coaching the Watertown High tennis team to a couple of very surprising winning seasons in the 1970's, and forming the now very popular Watertown High Gridiron Club.
"He always struck me as a man that was well ahead of his time," Norton said. "There are so many reason he is so deserving of the Hall of Fame."