Therapy Dogs Help with Stress of Reading for Kids at the Watertown Free Public Library
WATERTOWN – New or struggling readers who need a friendly, non-judgmental audience to practice their skills can head to the Watertown Free Public Library each month for its "Read to a Dog" program.

Married Watertown residents Penny Shultz and Joel Wolff bring their two retrievers – 11 year-old Aspen and 2 year-old Cypress – to the library each month to lend an ear to young readers. Children get to spend 15 minutes snuggling up with one of the two certified therapy dogs, choosing a book, and reading aloud some of their favorite stories.

Check out the Watertown Free Public Library's events page to see when the next "Read to a Dog" program will be happening. Reservations in advance are required, so just visit the Children's Desk or call 617-972-6435 to sign up.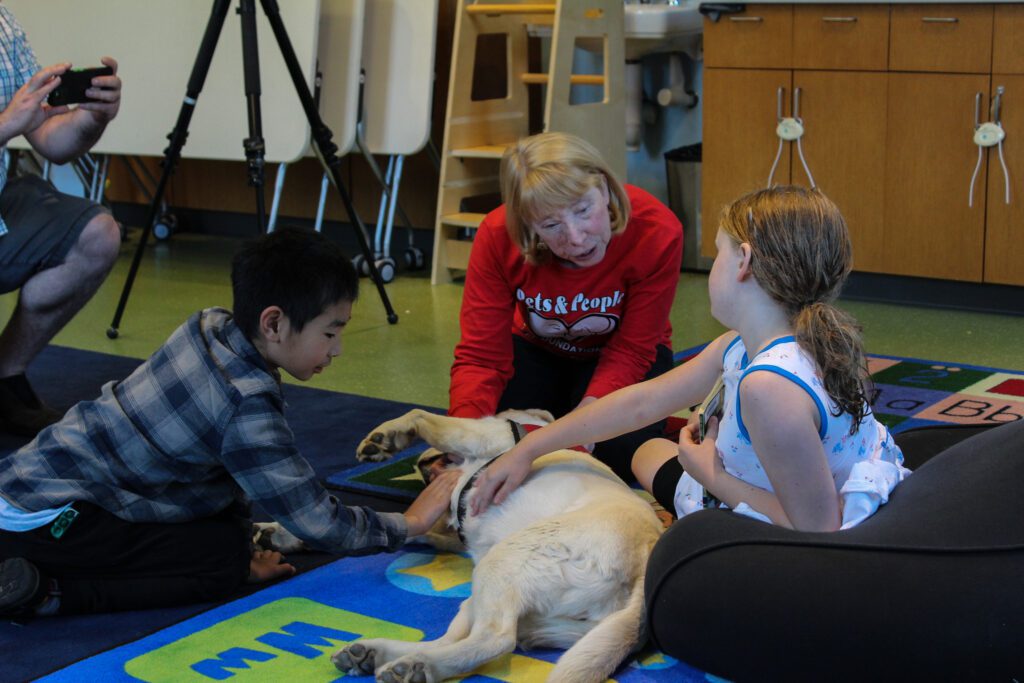 Penny and Joel volunteer for the organization Pets & People, which connects therapy dogs and their owners with places like libraries, hospitals, and nursing homes. If you have a dog who you think might make a good therapy dog, learn more at petsandpeoplefoundation.org.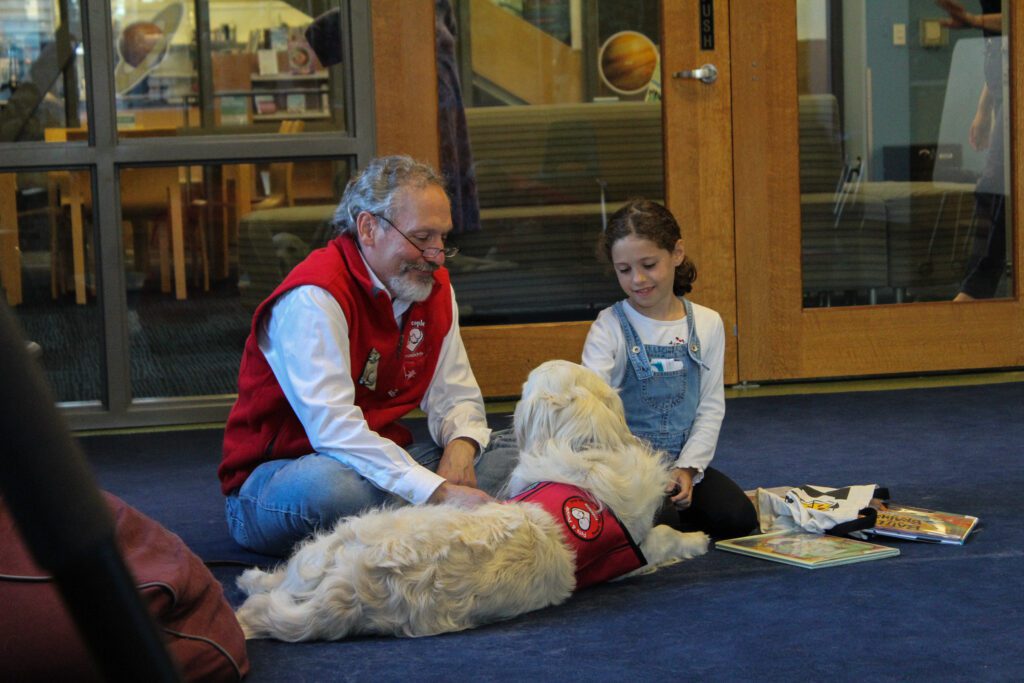 ---
Recent Stories
Watertown -Originally from California, Karina Bergevin and her family now call Watertown home. In January of this year, Karina opened up her own business Owl Fitness Studio at 468 Main Street in Watertown. In September, Karina officially celebrated the grand opening of her new studio. She spoke with WCN about what Owl Fitness offers and…

---

WATERTOWN – In this week's Raiders report, the football team gets shutout at home, the Marauders get some payback against the Raiders in the eighth annual Soccer Night in Belmont, and the field hockey team simply can't be stopped. Recent Stories

---

The following press release was provided by the Watertown Free Public Library WATERTOWN – In the fall of 2021, Watertown Free Public Library staff began asking community members to go through their albums, scroll through their phones, and share three personal photographs that represent "you, your family, or your connection to Watertown." Each photograph was…

---