Watertown's First 'Multicultural Fest' to Include Dominoes, Music, Food & More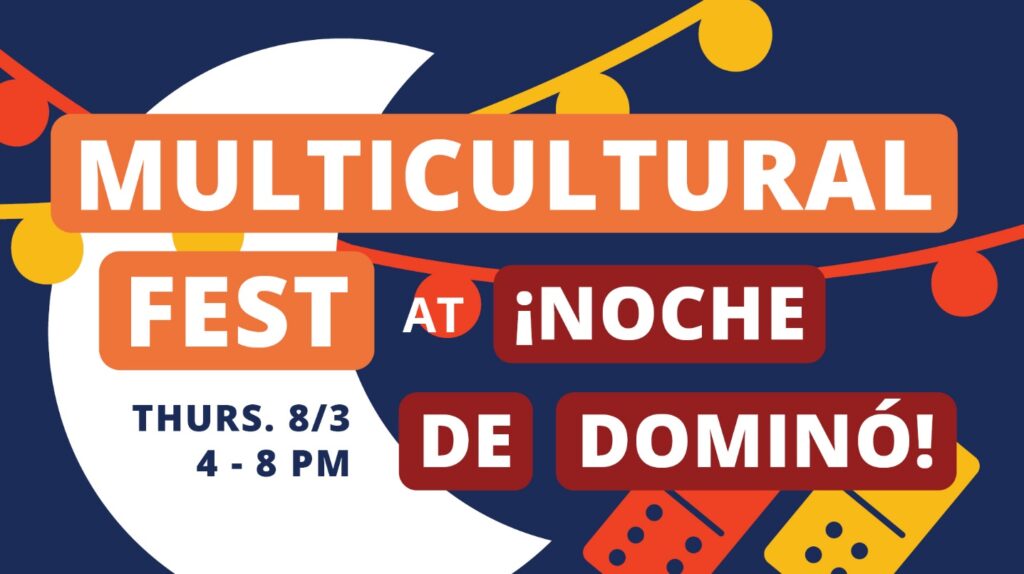 The following press release was provided by the Watertown Free Public Library and New Repertory Theatre
WATERTOWN – New Repertory Theatre and the Watertown Free Public Library are pleased to continue their history of collaboration, to present the first ever Multicultural Fest at Noche de Dominó, on Thursday, August 3rd from 4 – 8 PM. The event will take place at Saltonstall Park in Watertown, MA.

The Multicultural Fest will feature an eclectic range of performances, artisans/vendors, domino tables, crafts, a short Zumba session, pick-up soccer in the field, and delicious eats by food vendor Flavor Boom! It is free and open to the public. All ages are welcome!
The Multicultural Fest Planning Team is comprised by Maria Hendricks (Resident Artist for New Rep), Cal Callahan (New Rep Education Coordinator ), María Mayobre (WFPL Volunteer/Dominoes Teacher) and Allie Fry (Programming Librarian for Watertown Free Public Library.)
Multicultural Fest reflects New Repertory Theatre's ongoing commitment to community outreach initiatives and collaborations, and to presenting diverse talent from underrepresented communities.
Building on the recent success of Watertown Zine Fest and the Watertown Pride Extravaganza, the Watertown Free Public Library aspires to help create City-wide events that reflect and amplify the diverse voices of the Watertown community.
Registration is not required for Multicultural Fest. For more information, visit watertownlib.org/MFest. In the event of rain, the event will move to inside the Watertown Free Public Library to the Watertown Savings Bank Conference Room.
About WFPL
The Watertown Free Public Library provides access to a wide variety of popular materials, resources, services, and programs that fulfill the informational, cultural, and recreational needs of Watertown and surrounding communities. Our Library works to create an environment that attracts and welcomes users of all ages and abilities. watertownlib.org
About the New Repertory Theatre
New Repertory Theatre (NRT) aims to be regionally focused, driven by diverse interests and stories drawn from the communities surrounding us. We prioritize a collaborative process centered on new work, new voices, and creative programming in order to produce memorable, evocative performing arts experiences. newrep.org
---
Recent Stories
Watertown -Originally from California, Karina Bergevin and her family now call Watertown home. In January of this year, Karina opened up her own business Owl Fitness Studio at 468 Main Street in Watertown. In September, Karina officially celebrated the grand opening of her new studio. She spoke with WCN about what Owl Fitness offers and…

---

WATERTOWN – In this week's Raiders report, the football team gets shutout at home, the Marauders get some payback against the Raiders in the eighth annual Soccer Night in Belmont, and the field hockey team simply can't be stopped. Recent Stories

---

The following press release was provided by the Watertown Free Public Library WATERTOWN – In the fall of 2021, Watertown Free Public Library staff began asking community members to go through their albums, scroll through their phones, and share three personal photographs that represent "you, your family, or your connection to Watertown." Each photograph was…

---