Organizations, Schools, and Residents Invited to Apply for Cultural Grants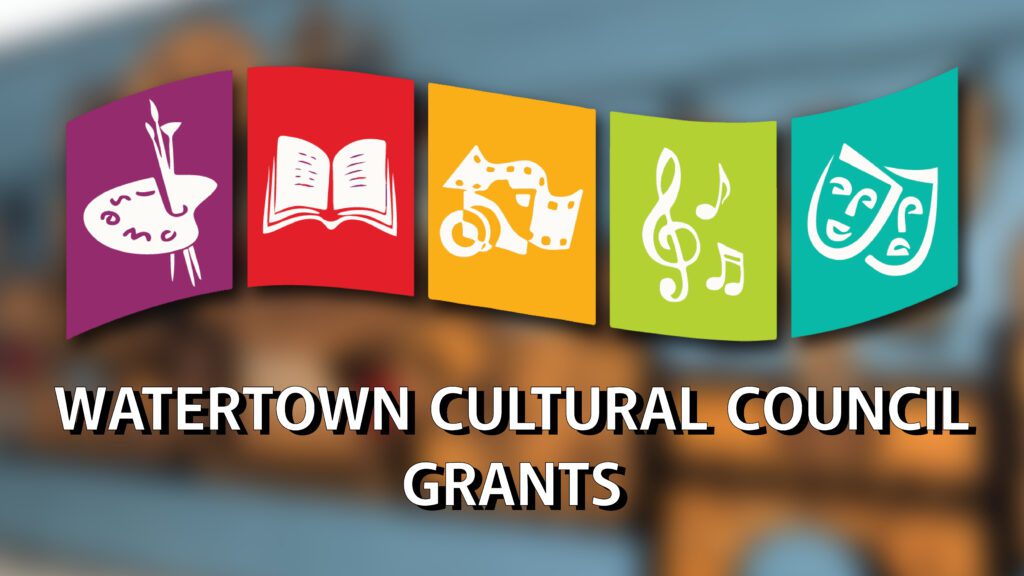 The following press release was provided by the Watertown Cultural Council
Watertown – The Watertown Cultural Council (WCC) seeks new grant proposals from organizations,  schools, and individuals who wish to provide arts, humanities and interpretive science  programs for the Watertown community in 2023-24. Proposals for community-oriented arts, humanities, and interpretive science projects are due October 17, 2023 at 11:59 EST.

Application forms and more information are available online beginning September 1st at www.massculturalcouncil.org. For additional WCC guidelines, priorities and complete information on past Watertown Cultural Council grantees, contact the WCC or go to  Grants at our website, www.watertowncultural.org. Questions? Contact us at [email protected]. The WCC supports both in-person and virtual  programming in the arts, humanities, and interpretive sciences for the Watertown  community — including exhibits, festivals, field trips, short-term artist residencies, or  performances in schools, workshops, and lectures. 
Priorities for 2023-24 Grants  
The Watertown Cultural Council (WCC), in alignment with the Mass Cultural Council (MCC), is committed to funding public programs that promote excellence, accessibility, diversity, and learning in the arts, humanities, and sciences for all members of the Watertown community. The WCC mission, like that of the MCC is to "advance the Commonwealth's creative and cultural sector by celebrating traditions and talents, championing its collective needs, and equitably investing public resources." The WCC seeks high-quality programming that will occur in Watertown for the benefit of Watertown residents.
• Advance diversity, equity, inclusion, and accessibility in the arts humanities and sciences

• Promote community-wide gatherings through, but not limited to, festivals, concerts,  plays, and exhibitions 

• Enable programs for artists and students of all ages through educational opportunities

• Focus on programs that interpret the natural environment, sciences, and environmental  issues 

• Explore social and cultural histories of Watertown through community events and  storytelling projects 

• Support collaboration, cooperation, and growth among Watertown organizations 
---
---
Recent Stories
Watertown -Originally from California, Karina Bergevin and her family now call Watertown home. In January of this year, Karina opened up her own business Owl Fitness Studio at 468 Main Street in Watertown. In September, Karina officially celebrated the grand opening of her new studio. She spoke with WCN about what Owl Fitness offers and…

---

WATERTOWN – In this week's Raiders report, the football team gets shutout at home, the Marauders get some payback against the Raiders in the eighth annual Soccer Night in Belmont, and the field hockey team simply can't be stopped. Recent Stories

---

The following press release was provided by the Watertown Free Public Library WATERTOWN – In the fall of 2021, Watertown Free Public Library staff began asking community members to go through their albums, scroll through their phones, and share three personal photographs that represent "you, your family, or your connection to Watertown." Each photograph was…

---