Raiders Report | Hockey Team Gets Back to Final Four, Girls Basketball Fights Hard in Playoff Loss
WATERTOWN – The Raiders boys hockey team is heading back to the final four after junior forward Mauricio Souza scored with 5 seconds left to defeat Nauset Regional 3-2 on Wednesday night.

Next, the Raiders will play top-seed Situate in the final four on Saturday, March 11th in Bourne. Puck drop is scheduled for 7:40pm.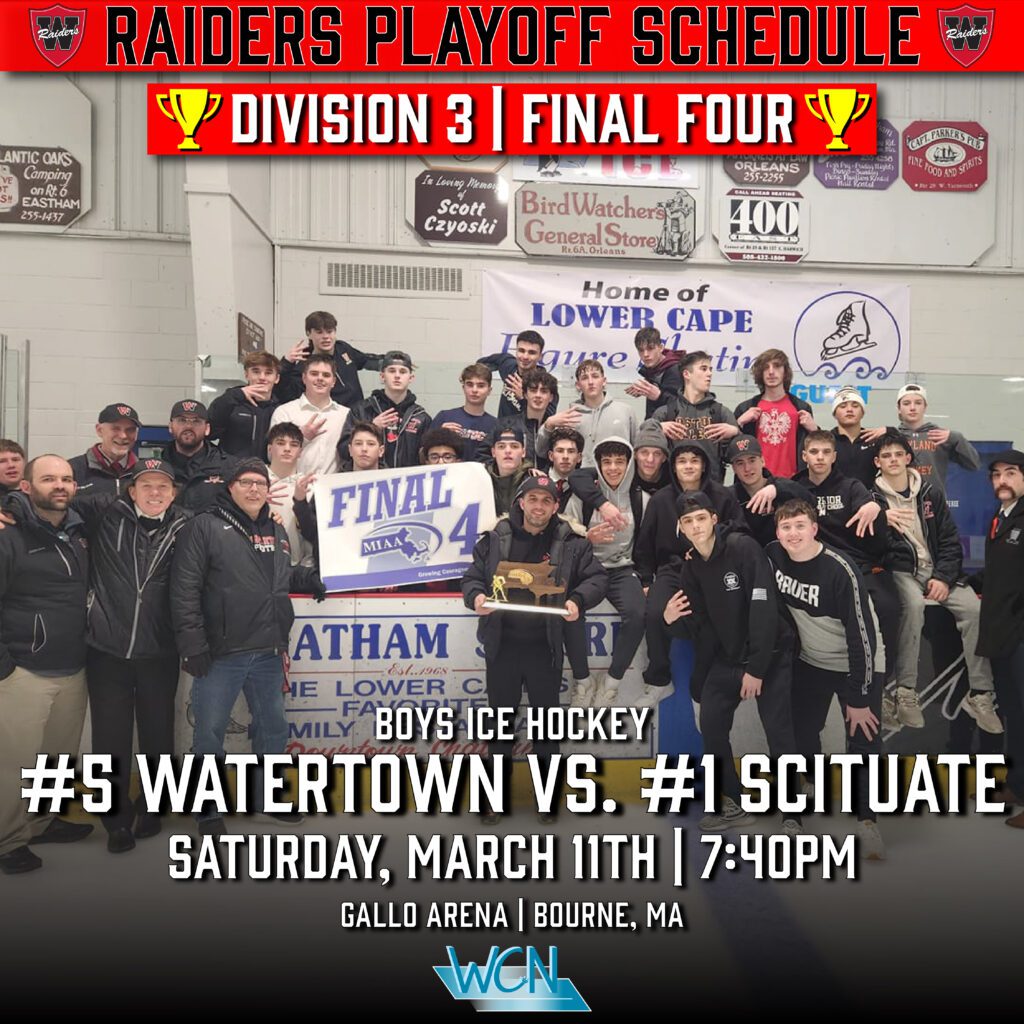 The Watertown girls basketball team traveled to Peabody earlier this week to take on #3 Bishop Fenwick in the round of 16. Despite a very competitive first half, the Raiders fell behind in the second half to the Crusaders, ultimately losing 55-36.
---
---
Recent Stories
Watertown – It's been announced that Lydia McCoy has been appointed as #Watertown's new Director of Senior Services. Ms. McCoy has a BA in political science from Emmanuel College and a Behavioral Health Certificate from the Center for Aging and Disability Education & Research at Boston University's School of Social Work. Most recently, she served…

---

WATERTOWN – State lawmakers, local activists, congressional representatives, and members of the community were among those in attendance for an event announcing new legislation that would charge fossil fuel companies to create a Superfund. The superfund could generate as much as $10 million in the first ten years. The money would be used for environmental…

---

WATERTOWN – WCA-TV is hosting another Community Production Day on Friday, April 14th from 3:30 p.m. – 5:30 p.m. for all non-profit organizations in Watertown! As always, the staff here at WCA-TV will work with you to produce a video announcement free of charge but this time you will also get the chance to collaborate…

---