Italian Restaurant "Bar 'Cino" Opens in Watertown Square
The following press release was provided by Bar 'Cino
WATERTOWN – Newport Restaurant Group, the Rhode–Island based and 100 percent employee–owned hospitality group that operates a collection of restaurants and properties across New England, today opens Bar 'Cino in Watertown. Derived from vicino, the Italian word for "neighbor", the new Bar 'Cino is nestled in the heart of Watertown Square and is the third location of the Italian–inspired dining concept which first opened in Newport, Rhode Island in 2019 followed by Brookline 2020.
"We are thrilled that our latest Bar 'Cino opening will be in the vibrant and historic city of Watertown," said Paul O'Reilly, CEO of Newport Restaurant Group. "Over the past several years, we've enjoyed bringing our passion for delicious Italian food and drink to our guests in Newport and Brookline and are excited to foster that same spirit right on Watertown's Main Street. We look forward to welcoming the community in to experience Bar 'Cino."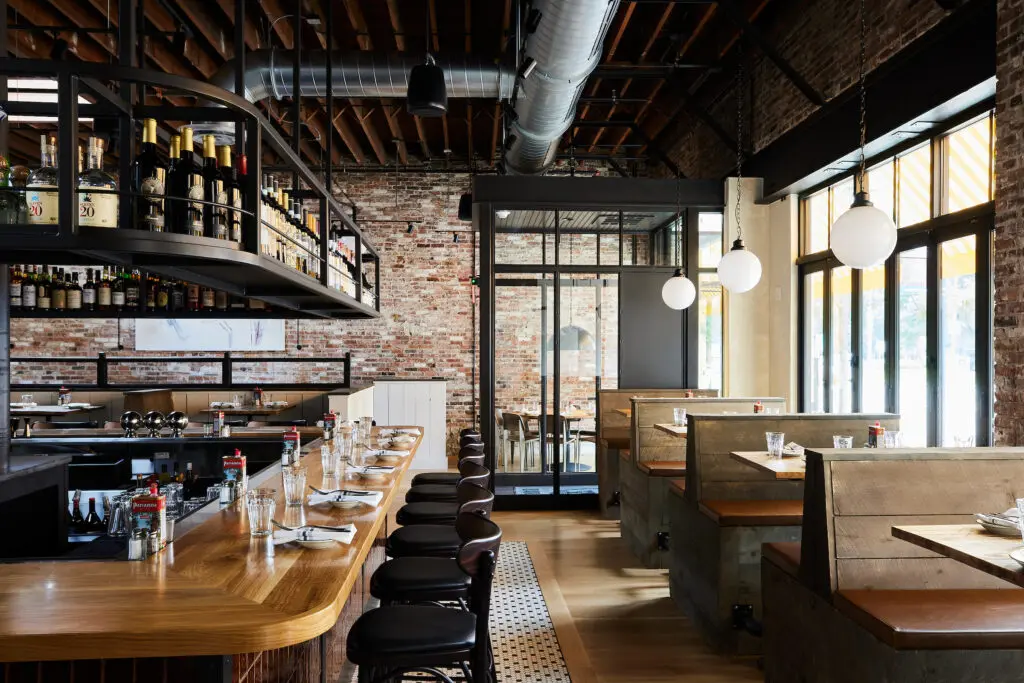 An informal neighborhood restaurant, inherent to Bar 'Cino is simplicity and comfort that are thoughtfully implemented across its menu, ingredients, and design. Upon entering, guests will be immersed in a warm and welcoming environment with cozy booths, exposed brick, and colorful artwork from Newport–based artist Sue McNally adorning the walls. The al fresco patio will provide an equally intimate setting, and the expansive bar will create an ebullient yet romantic atmosphere. The quintessential location to spontaneously drop in for a drink or celebrate milestones and occasions with family and friends, guests can expect the congenial atmosphere and exceptional hospitality Newport Restaurant Group is known for.
Bar 'Cino's menu will emphasize simple yet flavorful Italian–style dishes that highlight the green and white in the Italian flag more than the red. Designed to be shared, options include salads like the Tuscan Kale and Italian Farro and a classic Bruschetta, while Share Plates like Tuna Conserva and Antipasti or the A Tavola (for two) including a 16oz New York Strip allow guests to choose from a variety of dishes for the table. Packed with flavorful Entrees, authentic Pasta, and Piadine, Bar 'Cino's Mains include its Whole Roasted Branzino, Rigatoni Bolognese, and Chicken Milanese which offers an Italian take on a classic grilled sandwich.At the center of the menu is Bar 'Cino's signature Rhode Island–Style Thin–Crust Grilled Pizza served and cut with scissors, a style made famous by Providence's Al Forno Restaurant, providing a festive dining experience with options from Fig and Prosciutto to Roasted Rhode Island Mushroom.
The beverage program will feature a robust collection of thoughtfully sourced red, white, and sparkling wines from various regions, bottled and draught beers, liqueurs, and cocktail ingredients. Creative Italian–inspired cocktails include the Spritz & Giggles with Prosecco, lemongrass & ginger infused vodka, Aperol, lemon, and agave,and the Negroni Colada with coconut oil washed Campari, pineapple infused gin, and Bianco Vermouth in addition to the signature 'Cino Sangria on tap served with a bucatini straw. Guests seeking a spirit–free libation will enjoy the Pina Punch with pineapple, sesame orgeat, dhos sweet orange, lime, and coffee and Cucumber Lemon Spritz with cucumber, lemon, and dry hopped soda.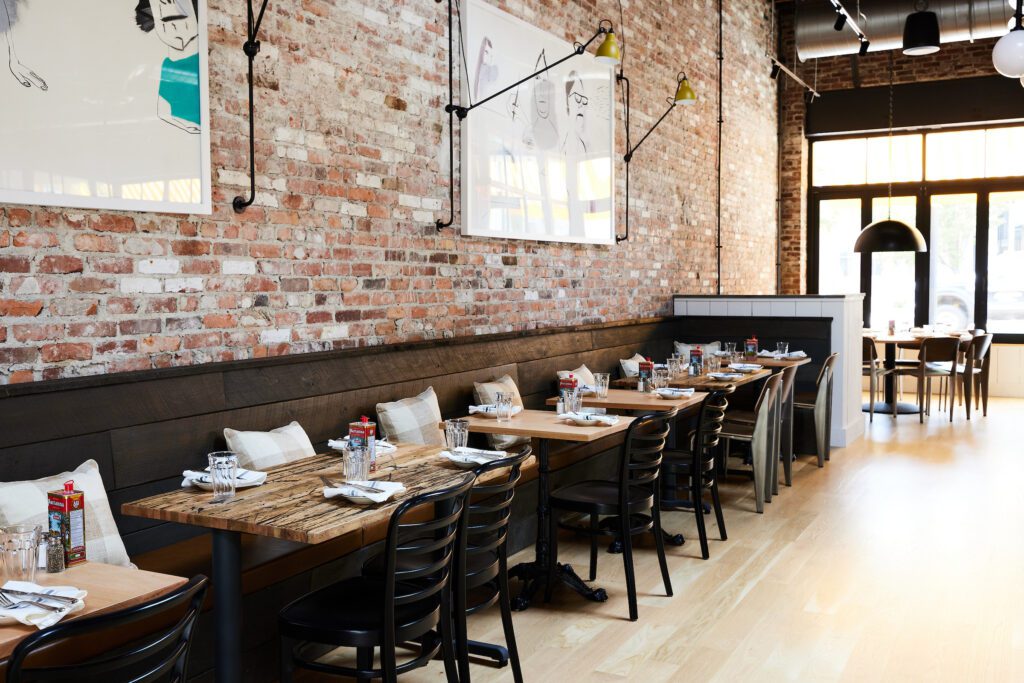 Bar 'Cino Watertown will be open daily for dinner, served Monday through Wednesday from 4:00 to 9:30 p.m., Thursday from 4:00 to 10:00 p.m., Friday and Saturday from 11:30 a.m. to 10:00 p.m., and Sunday from 11:30 a.m. to 9:00 p.m., with lunch service beginning July 21 at 11:30 a.m., served Friday through Sunday. In Fall 2023, Bar 'Cino will open for brunch at 11:30 a.m. Saturday and Sunday. Reservations can be made online or by calling the restaurant directly at (617) 458–8550, and takeout will be available. In addition to its dining room, al fresco patio, and bar service, Bar 'Cino will also offer a semi–private dining area that accommodates larger groups of 20–25 guests.
Bar 'Cino is located at 47 Main Street, Watertown, MA 02472. For further information, please visit www.barcino.com and www.barcino.com/watertown.
ABOUT NEWPORT RESTAURANT GROUP
Newport Restaurant Group's award–winning portfolio of restaurants are located across Rhode Island & greater Boston, and include Castle Hill Inn, The Mooring Seafood Kitchen & Bar, 22 Bowen's Wine Bar & Grille, Bar 'Cino, La Vecina Taqueria and Smoke House all located in Newport; Foodlove Market in Middletown; Trio of Narragansett; the Boat House in Tiverton; Waterman Grille and Hemenway's, both located in Providence; Avvio Ristorante located at Garden City Center in Cranston; Iron Works in Warwick; Papa Razzi in Wellesley and Bar 'Cino in Brookline, MA. Newport Restaurant Group's mission is to provide the highest quality culinary experience in unique, service-oriented atmospheres and to create each menu with a creative, thoughtful, and responsible approach. Newport Restaurant Group is proudly 100% employee-owned. For more information, please visit www.newportrestaurantgroup.com.
---
---
Recent Stories
Watertown -Originally from California, Karina Bergevin and her family now call Watertown home. In January of this year, Karina opened up her own business Owl Fitness Studio at 468 Main Street in Watertown. In September, Karina officially celebrated the grand opening of her new studio. She spoke with WCN about what Owl Fitness offers and…

---

The following press release was provided by the Watertown Free Public Library WATERTOWN – In the fall of 2021, Watertown Free Public Library staff began asking community members to go through their albums, scroll through their phones, and share three personal photographs that represent "you, your family, or your connection to Watertown." Each photograph was…

---

The following press release was provided by the Pigsgusset Initiative Watertown – Watertown's 2nd celebration of Indigenous Peoples Day will be held on Sunday, 10/1/23, from 1:30 to 5:00 PM at the Hosmer Elementary School, 1 Concord Road, Watertown, MA. The free event will feature Indigenous musicians, artists and vendors. Performers include: Nettukkusqk Singers, a…

---