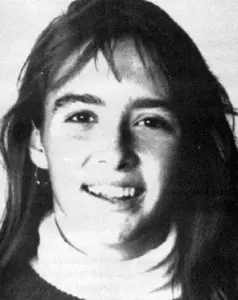 The tale – a saga, really, given how long it's lasted – of the Watertown High field hockey program is well known to local sports fans. Suffice it to say that Coach Eileen Donahue may soon have to start wearing her championship rings on her toes.
One key part of the program's success in the late 1980s was Meaghan Reilly. A stellar three-sport athlete, Meg was part of the impenetrable defensive wall that was the backbone of Watertown's back-to-back-to back state titles in 1988, 1989, and 1990. Three Middlesex League championships, three Northern Division championships, and three state championships. All told those teams marked seventy-seven games without a loss. And no, that's not a typo. It comes as little surprise that the team allowed the fewest shots on goal of any Middlesex League squad those three years (in 1989, they allowed just four goals, period, during the regular season, while scoring fifty-one.) Often defense turned to offense, too, as when in a 1990 key win over Bellingham in overtime, Meg stopped a shot and reversed it into the offensive end, setting up Heidi Holmberg and Patty Grady for the game winning score in front of a full house at Victory Field.
Coach Donahue enjoyed watching her stars at work – and they did work, hard. "Meaghan was a very well-rounded field hockey player," she commented later. "She got the job done on both defense and offense, and never backed down to any opponent. She was strong, skilled, and a key leader of the team." Not surprisingly, by senior season she was all-everything, including the winner of a gold medal at the Bay State Games, and was heavily recruited by Division I field hockey powers.
After graduating from WHS with honors in 1991, Meg chose to go on to Boston College. And, as one headline accurately noted, "Reilly Makes Early Impact at BC." She started in every game beginning her freshman season, making key contributions from the outset. Coach Sherren Granese's was impressed with Meg's defensive ability and aggressiveness, commenting "she's taken her talent to the next level." Coach Granese observed recently "Meg had a passion for the game of field hockey and was a very smart player on the field. She was a leader and a key reason" for the teams success.
Indeed, BC would win the Big East Championship and compete in the NCAA tournament Meg's senior year, helped along by her performance as a regional All-American. She racked up fifteen points on seven goals and one assist while leading the team in defensive saves.
Space doesn't permit a full exposition of all Meaghan's accomplishments at WHS or BC. But it's worth noting that she was not just a field hockey player but a versatile athlete. She was a league All-Star in basketball as well as a key contributor to the WHS varsity track and field program. Above all, perhaps, as her coaches' comments make clear, she was – and is – a leader. And this spring, she leads the class of 1991 into the Hall of Fame.