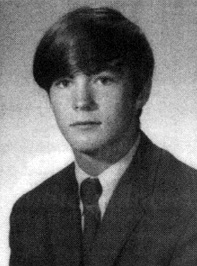 Baseball, Soccer, Ice Hockey
Two years ago, Kevin Keefe was diagnosed with the progressive neuromuscular disease ALS, better known as Lou Gehrig's Disease. ALS attacks neurons in the brain and spinal cord that control muscle movement, eventually causing paralysis. It is a disease without a cure. For an athlete, someone who could instinctively redirect an airborne puck into a tiny corner of empty net, the loss of control is frustrating, even overwhelming. It is easy to give up.
Yet Kevin has not given up. He has fought hard. He is supported by his family; he is supported by the entire community; and perhaps most crucially for this telling of his story he is supported by the competitive fires within, the drive with which he built a Hall of Fame athletic career. It is that career no less than the ongoing courage of the man who achieved it that we honor this spring.
Kevin began playing baseball when he was six, and hockey a couple of years later. He also played Pop Warner football but in high school discovered soccer and took to it so naturally that even his father a longtime high school football coach, accepted his switch from the gridiron. Perhaps it helped that in the first soccer game his father ever watched him play, Kevin scored five times! At Watertown High, he was an All-Middlesex League center and forward, and later helped Bridgton Academy win the state prep school title, as the team's captain, top scorer, and league MVP He would earn four more varsity letters in soccer at Salem State.
In baseball, Kevin played shortstop, earning three varsity letters for Coach Dick Berardino. He excelled at making the tough defensive plays, and was a solid hitter as well. But it was perhaps hockey that was his first love. Because Watertown had not yet opened what is now the John A. Ryan Skating Arena, the Raider icemen had to practice and play at various rinks in the area, at all times of the day and night. But this did not deter Kevin and his teammates. If anything it made them doser-knit, loyal to one another and committed to the team. In ninth grade, in fact, Kevin had attended hockey school in Canada, and was asked to stay up north to play Junior B hockey – high praise indeed. But Kevin wanted to return home to play high school hockey for the Raiders.
This he did rather spectacularly. Phil Costello would later note that he considered Kevin the best WHS hockey player since Hall of Famer Richard Green went on to an All-American career at BU. He was an ideal team player, a rock-solid defenseman with an unerring eye for the perfect pass, an instinctive feel for the puck: where it was, where it was going to be, and where it needed to be. And if he could pass, he could score equally well, racking up a hat trick in one senior season game against St. Sebastian's. To no one's surprise he was a league all-star his junior and senior years, and continued the story at Bridgton. There, he led the team in scoring and anchored the defense, was named a league all-star and recognized on the all-state team to boot. From all-state in prep school, he was All-New England in college as captain of the Salem State squad. Indeed, as the arenas got bigger the audience widened, and the competition got tougher Kevin proved he was up to the challenge at every level.
After graduating from Salem State in 1977, Kevin stayed involved in softball and hockey even as his family grew – in part because his family grew. His wife Susan, his son Shawn, and his daughter Courtney were fixtures at his softball games, and Kevin would later coach both his children in soccer. He served as Shawn's coach in Waltham Youth Hockey and worked with Shawn's select team, the Junior Bruins, until just last year. His vast knowledge of sports and competitive spirit has clearly been passed down. And both his children wear #9 – a number retired for Kevin at Salem State and held in reserve at Watertown High by Coach Artie Venezia.
Phil Costello, Kevin's soccer coach, wrote in a letter of recommendation to Bridgton Academy in 1971 that "his potential for true leadership is just beginning to blossom. He unquestionably has the caliber to be a good citizen of his school community." It is our gift that Kevin was able to give so much, to be a leader and a father and a good citizen not just of the school community but as all the communities of which he was a part. In his time of need, the community has repaid the favor as best it could, turning out in full force earlier this year for a tribute game at the Ryan rink that featured the Kevin Keefe all-stars (Greg and Randy Luck, the Russo brothers, Bob Johnson, and others) playing Bruins alumni such as Terry 0'Reilly, John Bucyk, Reggie Lemelin, and Don Marcotte, coached by the great Milt Schmidt.
The Kevin Keefe story is thus not one of dismay. It is not a story of potential beginning to blossom but of potential fulfilled over the course of a career and a life. It is a story of the celebration of that life – and the celebration of courage, of skill, of hard work, of leadership. The Hall of Fame exists to honor those traits. And thus, this year it is only fitting that Kevin Keefe be inducted to its ranks.