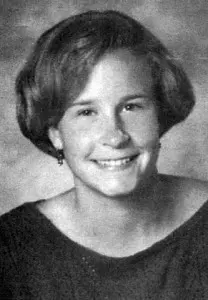 When asked about Kerry Lessard, Watertown High Athletic Director Elaine Paradis and Raiders head field hockey coach Eileen Donahue raved about her speed, dexterity and competitive drive.
"My most vivid recollection was during Kerry's senior year tourney final (against Quaboag) at Worcester Polytechnic Institute," recalled Paradis of Lessard, who was a co-captain for the 23-0-0 Division 2 State Champion Raiders in that magical Fall of 1994. "Kerry took the ball all the way from the defensive circle, up the right sideline, dribbling in and out of defenders as if they were cones in a drill. I think it was her ice hockey stick handling that gave her the edge on the reverse stick use."
"Kerry loved it when the game was on the line," added Donahue of Lessard, whose goal in the Championship Game at WPI was her 56th on the season, her 128th in her career, setting a State all-time record. "She played very confidently and tough. She could maneuver in and out of people with ease."
What makes Lessard even more special is how she always credited her coaches and teammates, like this comment after winning the 1994 State Title.
"I couldn't ask for a better career than what I had here in Watertown. I had great coaching and great teammates. I wouldn't have any sort of record without them."
Though Lessard never sought special recognition, it is clear to the Watertown High Athletic Hall of Fame that it is most appropriate to acknowledge Lessard as one of the city's greatest student-athletes of all-time as a member of the Hall's Class of 2006.
As great as Lessard was in her senior season, she had already accomplished more than most Watertown High athletes ever have prior to the Fall of 1994.
As a sophomore, Lessard contributed to the Raiders 1992 Division 2 State Championship team, the fifth for Coach Donahue since the program was established in 1986. Lessard scored twice and assisted another goal in Watertown's 3-1 victory over Nauset in the 1992 State Championship game.
"A lot of our players matured this year," Donahue said to a reporter from the Watertown Tab and Press after the victory in 1992, noting how the sophomore Lessard was crucial to that game and many others that Fall, as the leading scorer in Eastern Massachusetts competition that year with 36 goals. "They were very young but they showed maturity. I wasn't surprised, but I was impressed."
In Lessard's junior season, the Raiders reached the State semifinals after she tallied two goals in a 3-2 victory over Hamilton-Wenham to propel Watertown to the 1993 Division 2 North title. After the coaches in the Middlesex League saw Lessard duplicate her outstanding sophomore goal total again as a junior, Lessard was selected as the League's Most Valuable Player for 1993.
Yet, there were more goals and more successes to come for Lessard in Fall 1994. Two goals in a September 12 Watertown win over Reading. A hat trick two days later in a Raider shutout of Stoneham.
Then on September 16th, Lessard scored all four goals for Watertown in a 4-0 triumph at Lexington.
Nine goals in three games.
Lessard continued her hat-trick per-game average when the Raiders defeated Woburn then Wakefield. After Lessard and co-captain Bethany Rogers scored in Watertown's 2-0 final against Belmont, Lessard had back-to-back hat-tricks to help her team prevail over Winchester and Burlington.
For Lessard, 22 goals in nine games.
"Kerry had a tremendous slap shot," Donahue recently recalled. "Many opponents double-teamed her because of her scoring ability."
Double-teaming Lessard came at a cost. Lessard's teammates were quite adept at scoring themselves. Rogers had 30 goals that season while she was assigned to guard the opposing team's best shooter. Penny Fairbairn was a threat from the right wing, and Roger's younger sister Jane was already making sizable scoring contributions.
However, as Bethany Rogers recently stated when she nominated Lessard for the Hall, Lessard was the primary scoring option.
"Whenever our team needed a goal to win the game, we would look to Kerry to put the ball in the net and most of the time she did," recalled Rogers, who is now an Assistant District Attorney for the State of Massachusetts.
In the tenth game of the 1994 campaign, Lessard earned her sixth hat-trick of the season and her 100th career goal. Two weeks later, Lessard set the Massachusetts all-time scoring record with another hat-trick, improving her season goal total to 41, her career mark at 113. Two weeks after that, Lessard set the single season State scoring record with her 47th goal as Watertown won its 18th and final regular season game on Halloween at Belmont.
Yet Lessard's best games arguably came in the 1994 postseason. After the Raiders shut out nearly every opponent on the regular season schedule, and never trailed in any game, Watertown was down 2-0 to Manchester Academy at halftime of the Division 2 North quarterfinal. In the second half, the Raiders evened the score at 2-all, but, it was not until Lessard smashed in a corner feed from Bethany Rogers 12 minutes into the second overtime that the Raiders could advance.
A week later, an overtime session was necessary to defeat Georgetown, with Lessard providing the game-winner that set up the 5-0 win over Quaboag that Paradis fondly remembers years later.
The competitiveness that Coach Donahue recalled was evident in Lessard's comments after the 1994 Championship final.
"We wanted no part of overtime. They were getting too hectic. We came here and did what we wanted to do in the amount of time that we wanted to do it."
After graduating from Watertown High, Lessard went to the University of Iowa, where she became one of the best field hockey players in Hawkeye history, ranking seventh in career goals with 64. Lessard was the team leader in goals and assists in her junior and senior seasons – 25 goals and 56 points in 1997, 23 goals and 48 points in 1998. Both years she was a second team Division 1 All-American.
Lessard has returned to Watertown, working for Tufts Health Plan on Mt. Auburn Street, and remains part of a community that wishes that her past successes continued into the present and the future.