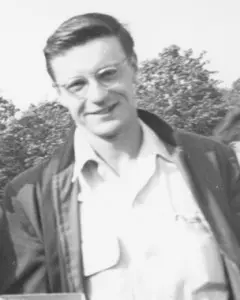 Watertown High boys head track coach Wittenhagen has never met Jack Robinson but after glancing at his track resume the one thing he knows about him is that he belongs in the Watertown Hall of Fame.
"When Bob (Watertown Hall of Fame chairman Bob Kaprielian) presented me with his information I could see that he was absolutely one of the best Watertown High has ever produced," Wittenhagen, who after reviewing Robinson's statistics wrote a very compelling nomination letter to the Hall of Fame Committee, said. "What he did for his generation was simply spectacular. The times he came up with were excellent for an era where surfaces and foot equipment were much worse. I believe a strong case can be made that Jack is the best sprinter in the history of Watertown track."
Robinson produced a list of accomplishments from his high school indoor and outdoor track seasons that seem to go on forever. Among them include winning the Class B Championship in the 50-yard dash, winning the 100 yard dash at the Outdoor Class B championship (broke Newton track record), and winning the gold at both the indoor and outdoor championships in the high hurdles while all the while leading his team to the top of the Metropolitan League.
When Robinson was a member of the track team, the Raiders were regarded as one of the best squads in the state and it is no doubt he was more than an integral part of that success.
Perhaps Robinson's best accomplishment came at New York's Madison Square Garden in 1955 when he finished fifth in the 60-yard dash at the Nationals. At the time that prestigious meet brought the best from all fifty states and even Canada. To this day it is the best place a Watertown sprinter has ever achieved at the national level.
"I remember how overwhelmed I was being at the Nationals," Robinson recalled. "There was so much talent there and I was so happy to finish in the top five. They gave me a tie clip and I still have it today. It was one of the most memorable moments I have ever had. I remember my coach (legendary track coach Bob Gleason) being concerned about my running the 60-yard dash. He asked me beforehand if I could do it. I was actually laughing when I told him 'don't worry, if I can run the 50 and the 100, I can definitely run the 60.'"
When Wittenhagen read about Robinson's achievement at the Nationals he was simply blown away. "I remember taking Tom Tracy (now Watertown's town auditor) to Nationals one year and he came in twelfth place," Wittenhagen said. "I thought that was pretty spectacular so coming in fifth at that event is just an unbelievable accomplishment. It's funny what a small world it is because I found out that Newton South coach Bob Blackburn finished fourth in that event (incredibly four of the top six finishers came from Massachusetts) and he told me how great a runner Robinson really was."
The amazing part of Robinson's accomplishments is that despite how many there were, there would have been a whole lot more had he been allowed to have a senior season. Because of an age limit rule back then, Raider history was deprived of many more great moments from Robinson as a senior season is usually the best one for a high school athlete. There is virtually no doubt Robinson would have added greatly to an already impressive resume.
"They said back then you weren't allowed to run in high school if you were over 18 years of age," Robinson, who didn't participate in any other sports while at Watertown High, said. "I was sad to miss out on my senior year but when I look back I was really proud to have been able to win the 50 and 100 yard dashes at the Class B championships.
"I was also very proud to have been a member of those two track teams I was on with coach Gleason. During the 50's the school had a heck of a run in track and I was happy to be a part of it. Track was a lot different back then than it is today. I think they made it more special for the kids. We used to have a lot of meets at places like the Boston Garden."
Before Robinson even entered high school, he was taking the Watertown Recreation Department by storm. From 1950 through 1953 he needed a separate room to put all his blue ribbons he won in events like the dash, relays, and broad jumps. He was so good leading up to high school that Gleason got word to keep an eye out for him.
"I remember him asking me to practice with the high school kids before I even got to high school, Robinson said. "Coach Gleason insisted I practice with his team so while attending junior high I was able to practice with a high school team. When I finally got to high school I had to work after school but I will always Lremember the Superintendent (Francis Kelly) helping me work out at the school after I got out of work. I was always grateful to him for letting me stay late."
Robinson got an idea at an even earlier age that he had special talents when it came to his running speed. While attending grammar school he thought he was pretty fast and when it came time to compare his speed to other kids his age, he proved he was right.
"When I was in the fourth grade, I went to the Phillips School and they used to let us compete with other grammar schools in Watertown," Robinson said. "I don't like to brag but I always won a race when I went up against other boys. I never lost a race with kids from the same grade."
That type of speed made him a one of a kind special runner all the way through high school. Robinson, however, did not compete in track after high school. He went on to start his own business where he manufactured sheet metal in Waltham. He recently sold the business and today is still in the process of selling the property involved. Robinson also married and has three children. His first wife, who he met at Watertown High, passed away in 1996 but he re-married three years ago to his current wife Margie. Today he feels very lucky with the family and friends he has and now he can add the Watertown Hall of Fame family to that list.
"It is just so nice to be a part of the Hall of Fame," Robinson said. "Watertown is so lucky to have one. I was knocked over with excitement when I was told I was being inducted. I really haven't stopped thinking about how great it is. I also want to thank Mr. Wittenhagen for his letter. I have a copy of it and for a guy who doesn't know me to write something like that is real classy."
While looking back at his high school track days, the one major disappointment that sticks out to Robinson occurred in Newton. He was informed that his record-breaking time of 9.10 in the 100-yard dash was disqualified from the books.
"I couldn't believe it when they told me the time was scratched because the wind was blowing," Robinson recalled.
Perhaps the judges got confused because those who saw Robinson knew he could run like the wind blows.
Questions with Jack Robinson
What Watertown coach/teacher influenced you the most?

Track coach Bob Gleason and Superintendent Francis Kelly both spent extra time with me.
Who was your favorite athlete growing up?

New York Giants quarterback Y.A. Title.
What was your favorite Watertown non-sports memory?

Hanging around a Watertown pizza place called "Willie Jays" with my friends.
What was the last book you read?

"Seabiscuit" by Laura Hillenbrand.
What is your all-time favorite movie?
What is your all-time favorite song?

"Smoke Gets In Your Eyes" by the Platters.
What is your favorite vacation spot?
What is your favorite food?
What person would you have most liked to have met?